Originally published on the french newspaper Le Figaro's site and later translated to English by @ActageFR, this interesting interview with the author of Act-Age "Tatsuya Matsuki" reveals his thought process behind writing the popular series Act-Age! Things like how he handles characters, drama, and even opinions on some aspects of the acting industry.
Le Figaro – You produced movies before writing manga. Why did you choose to change?
Matsuki: Initially, I'd want to become director. Work on cinema frame, staging, telling a story, that's what I wanted to do. Unfortunately, I didn't have the opportunity to work under the camera because, to produce movies, you need to have a lot of money and to know many people in this world. When I discovered the "Neemu" (manga story-board) I saw a Jump contest on Twitter, I realised that I could also work on staging, points of view… Being a manga scenarist is like being a scenarist, cameraman and director at the same time. It corresponds exactly on what I wanted to do, only the media changes.
–Your "Neemu" are very directive. What level of accuracy do you choose?
Matsuki: Like a director would do, I give information so that the drawing is exactly as what I imagined.
– How did you meet the artist, Shiro Usazaki?
Matsuki: After the Jump contest, I posted a manga essay on Twitter. with an anonymous account because it was my first test in manga and I don't draw very well *laughs*. Usazaki saw my story-board and encouraged me to continue. That's when I discovered her work quality. She mainly drew pretty girls with very expressive and captivating eyes. I needed to ask her to work together through my editorial manager.
– In France, Japanese cinema took off with Kenji Mizoguchi or Akira Kurosawa and his favourite actor Toshiro Mifune. What are your first cinema souvenirs?
Matsuki: I grew up with foreign cinema. I particularly like Spielberg and Robert Zemeckis, as well as Michael J. Fox that I adored in Back to the Future.
– How do you imagine charismatic characters as Act-age's ones ?
Matsuki: This is a difficult question. You have to think first to the universe where characters will evolve. For Yonagi, two sparks, two characteristics shape her nature. Firstly, she is a gifted, shounen classic. I think what we called "genius" are people entirely focused on their talent but also who are out of step. The second spark is a sort of frustration that I feel about bad actors whom I'd like to ask : "why are you playing so bad ?". For Kuroyama, I didn't predict that he became so charismatic. As he says what he wants, he is bold. Us, Japanese people, we don't dare to express our ideas in a direct way.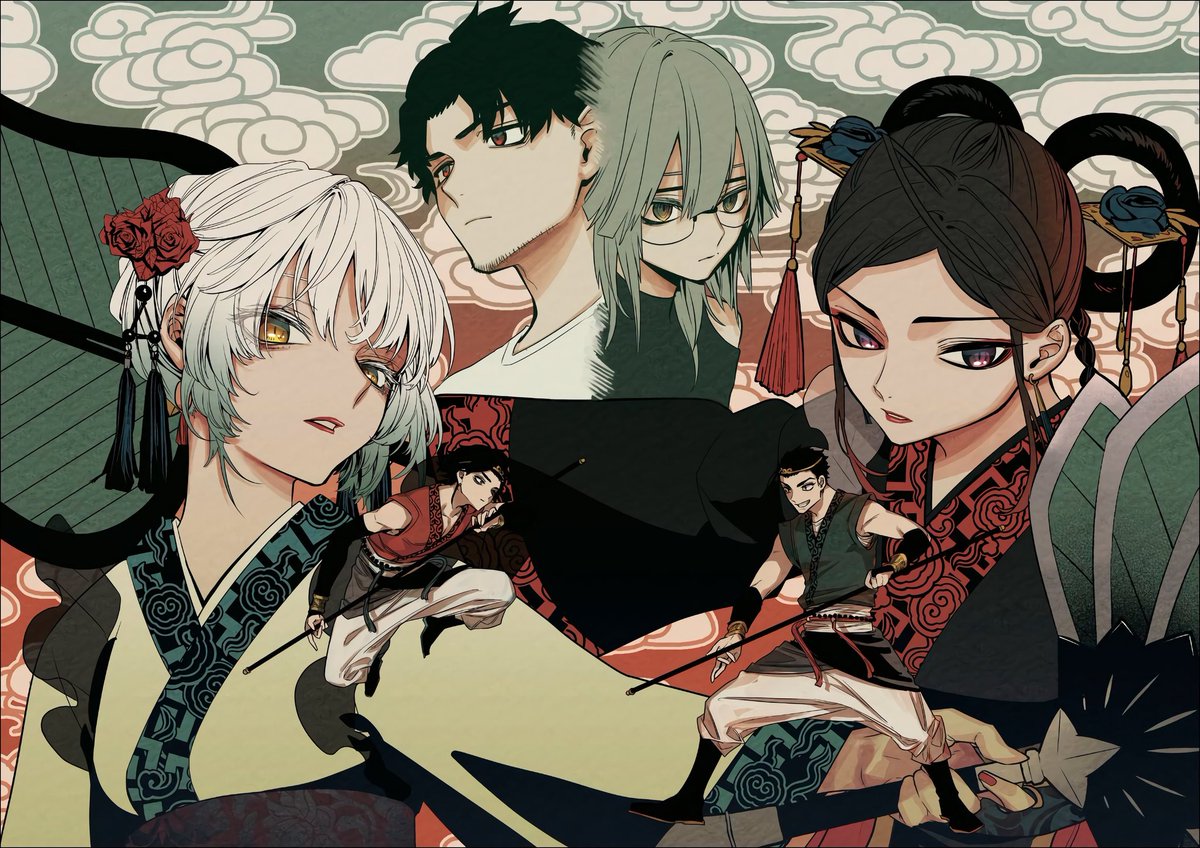 – As an author, you have to anticipate readers' reactions. Do you prefer to surprise or confront them?
Matsuki: My editor is my first reader. When I create the story, I imagine readers' reactions. I told myself that they will adore this dramatic moment and it would be great. But, it doesn't always work with my editor. I am almost writing for him, almost in tandem with him for some parts. Themes that I want to approach are not always in phase with Jump readership. But with my editor's help, we arrive to convey what I want in a more attractive form.
– Why does Kei have such a dramatic life?
Matsuki: I need something incredibly dramatic to offset her gift for playing? A gifted person with a privileged life as well wouldn't be interesting or fair.
– Auditions are very violent. Did you live it?
Matsuki: Yes, I assisted to several auditions. And I confirm that they are very hard selection tests, even quite hostile.
– Is submitting a manuscript to an editor comparable to an audition?
Matsuki: I'd say that it is the complete opposite. In Japanese auditions, they are not just evaluating actors talent but also, sometimes, their reputation or agencies ones. On the contrary, in Jump, Mangaka's aptitude is the priority and it is a caring place. Believe me, I am not paid to say this *laughs*. All authors who are submitting a manuscript have a constructive answer and if their concept is good, a discussion will start between editor and author. I am an exception because I was serialised just after my yomikiri (one shot realised as a result of a contest), usually there are several essays before being serialised.
– Why is death omnipresent in Kei's universe?
Matsuki: As she lost her both parents, it seemed normal for us to face her to death. However, now that you mentioned it, it is true that she faces death a lot. Some events are coincidences. For example, when she has to protect a child or on "Death Island". On the other hand, some parts were created to help Kei learn how to grieve. As in the Galactic Railroad arc who is built with this logic was the death of her parents.
– Kei's second test is learning to play with someone who doesn't have her principles. Did it happen to you to have to write a scenario which doesn't correspond to you at all?
Matsuki: Not really, but for Act-age, it can happen. They are characters who are the opposite of my nature. For example, in volume 9, Hanako Yamanoue is a character that I don't understand *laughs*. It is good, because it is made out of my comfort zone.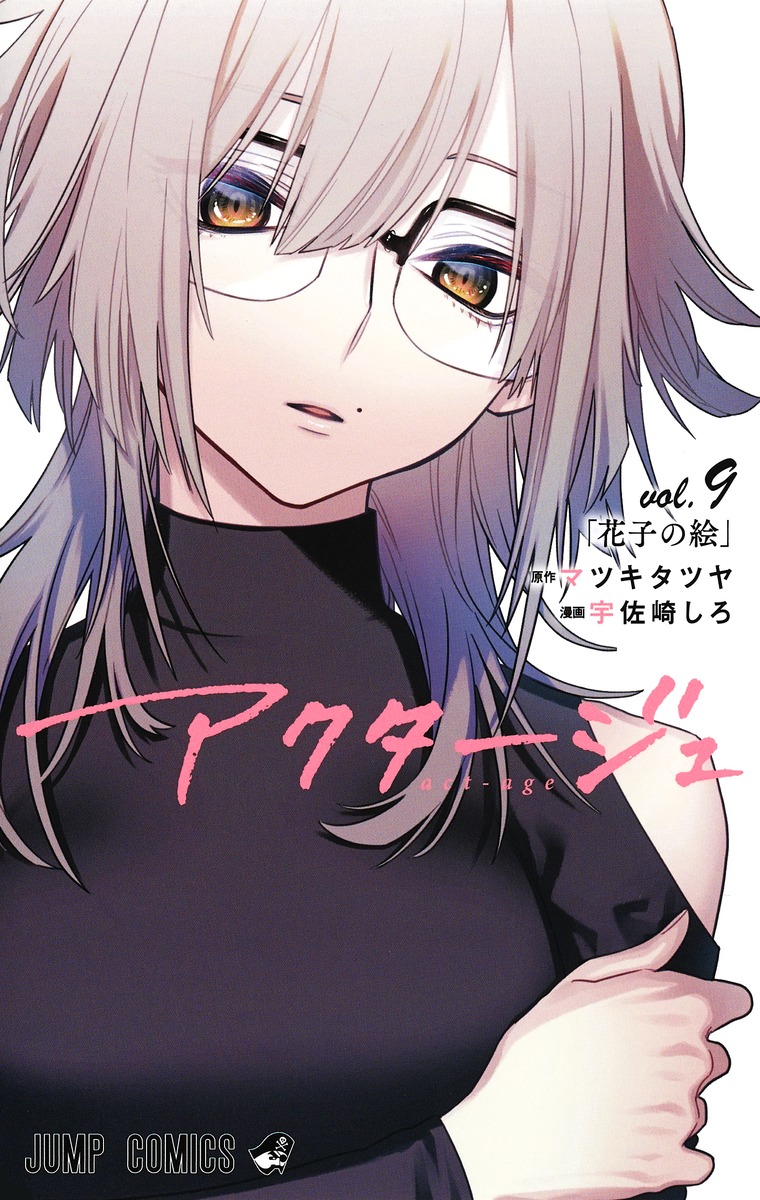 – Do you already know what will happen in the end?
Matsuki: I have a very accurate idea of the end. I even have the last page in my head. Nevertheless, I didn't decide yet of the way to achieve it.
– Agencies "shape" actors and actresses, do you think that this is bad?
Matsuki: Yes, obviously, this is a problem and I dislike it. Some people can ask if it is not necessary. Indeed, there are… many people's careers that would have not existed without these agencies, but I'd like that it exists in other ways.
–

Teens are at the age where they are not sure of themselves, like actors, is this one of the reasons of Act-age's success?
Matsuki: I didn't think about it in that way. That's a very interesting approach. But we haven't reached the success yet *laughs*. I think that, at the beginning, Kei Yonagi, can be cold and impersonal but along the way, we learn to like secondary characters who are around her and bring more emotions. And this is with these characters that the reader can link with the manga and Kei.